Upcoming Events:
* Firewood Work Party, Lion Mike's, 9:00am October 17, 2020
* District Governor Visit, via ZOOM, November 9, 2020
* Remembrance Day November 11 - wreaths will be layed in the morning and left for viewing. NO IN PERSON SERVICE THIS YEAR.
Concert-on-the-Green
Postponed to 2021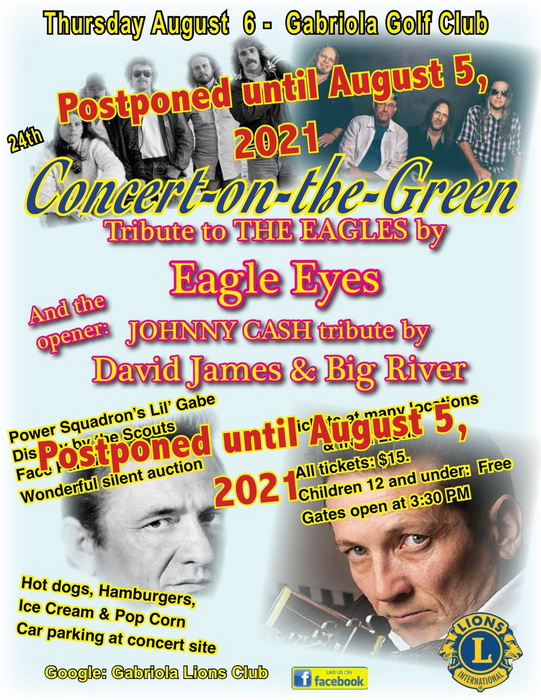 Regretfully, due to the COVID-19 Pandemic, we have had to postpone our annual Concert-on-the-Green until August 5, 2021
Virtual Walk for DogGuides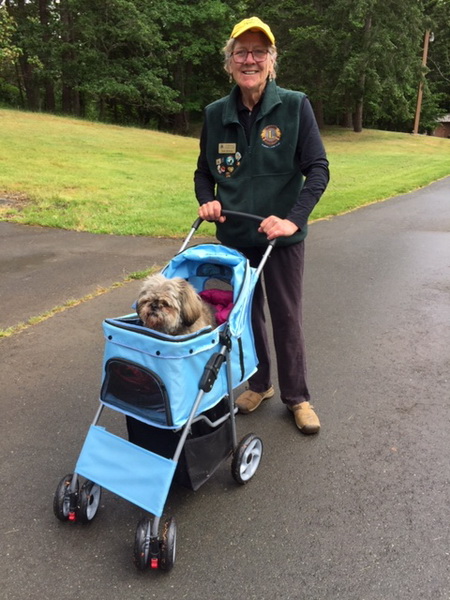 Lion Jude and Buddy on the Dog Walk
See the story of our annual walk for DogGuides HERE.
Gabriola Community Health
Centre and Helipad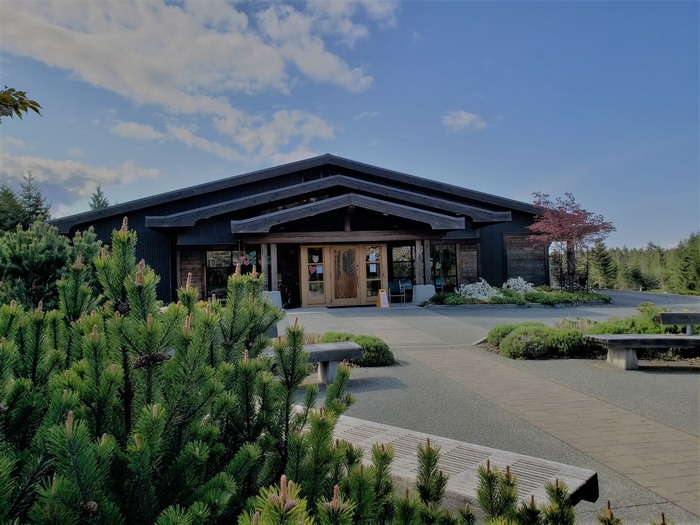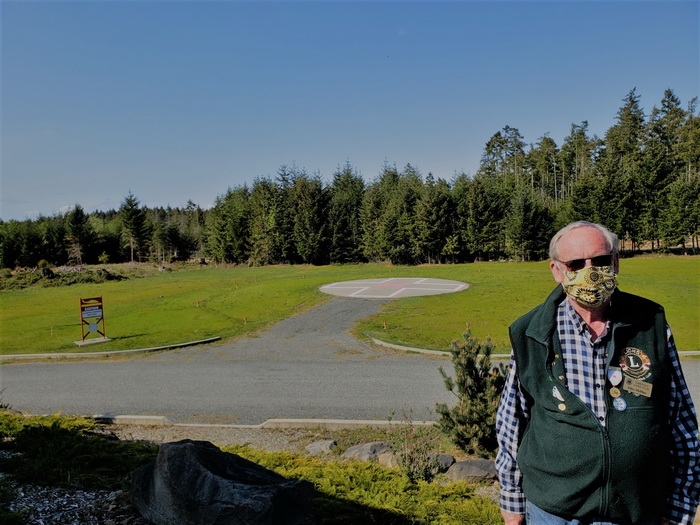 Gabriola Lions and the Health Centre - read all about it HERE. (photo: Lion Carol Martin)
More Wood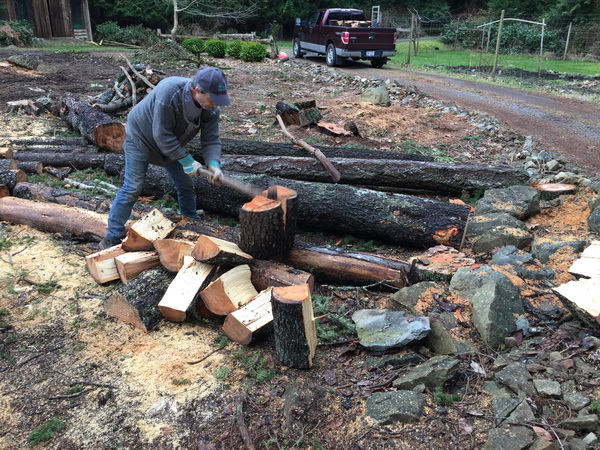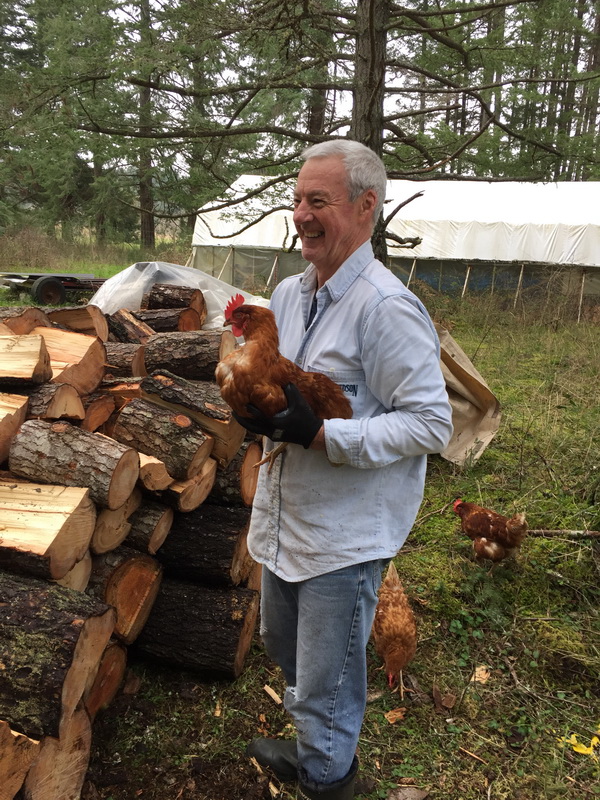 Lion Bruce whittled the big pieces to a manageable size and we learned Lion Graham has a thing for chickens! 😳
New Lion
Tom Hann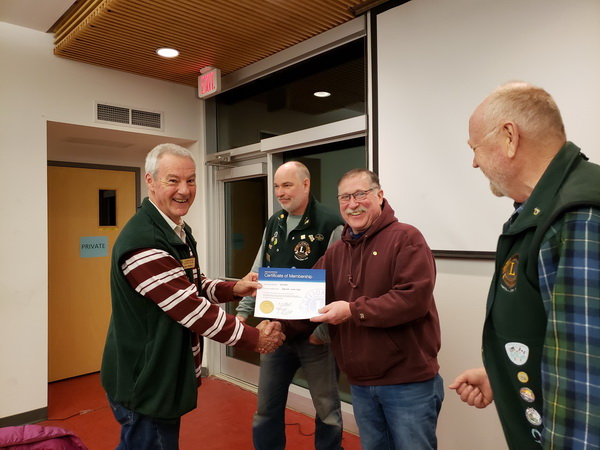 Lion Graham Miller, Membership Director, presents new Lion Tom Hann with his Certificate of Membersip on 24 February 2020 as his Sponsor Lion Jon Carlson and President Doug Cavill look on. Congratulations Tom and welcome to the club.
35 Years a Lion!
Lion John Barton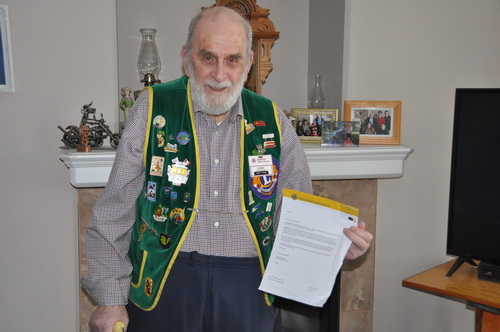 Heartiest congratulations to Lion John Barton on receiving an insignia representing his 35-years of service as a Gabriola Lion from Lions Clubs International, an inspiration to us all. (Photo: BK)
Next Meeting
13 October, 2020
7:00 p.m.
via ZOOM

Regular meetings are held at the Gabriola Fire Hall #1, Training Room, 730 Church Street, Gabriola Island, B.C., every second and fourth Monday of each month, September through June, but not on Holiday Mondays, such as Thanksgiving, Victoria Day or during Christmas week.

To Request Funding Assistance, see How We Help.

Thank you Gabriola Songs
Lions Concert on the Screen
August 13, 2020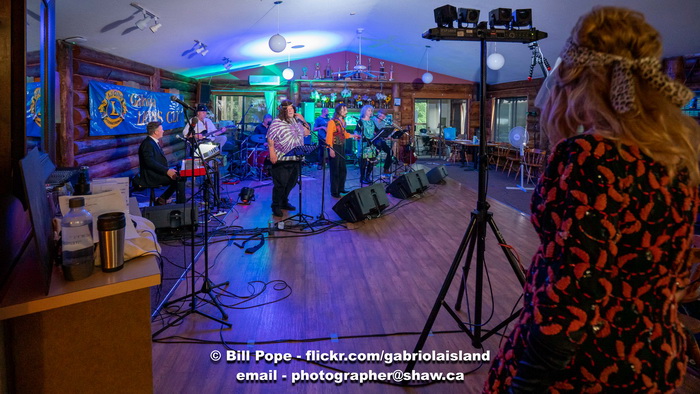 What a blast! We loved the concert "Tomorrow Never Knows", a homage to the Beatles. Many of us danced and sang in our living rooms, driveways, and out on the street so I'm told.
Thank you for your great generosity! The Gabriola Island Lions Club greatly appreciates all of you who purchased tickets and kind considerations of further donations, which keep coming in!
Who was it who said "Gabriola doth provide". And you have! In our 24th year of staging the concert-of-the-year, you all came through.
We especially want to thank the musicians and production crew of Gabriola Songs.
Tomorrow Never Knows - A Beatles Homage
Dave Tiechroeb
Gerry Stefason
Ron Cote - Roadrunner Mobile
Melanie Teichroeb
Hurley Martin Group
Sonja and Geoff
Gabriola Chamber Of Commerce
Colleens
Gabriola Golf and Country Club
Bill Pope Photography
The Sounder
Gabriola Arts Council
Steve Elder
Brad Shipley
Donations to the Gabriola Lions Club are greatly appreciated and can be made by e-transfer to our club Treasurer with a memo note "Concert on the Screen" HERE; or there is always mail PO Box 261, Gabriola, V0R1X0.
Your support helps to further our mission "We Serve" providing funding and help for our Gabriola Community. We all have benefited. A list of projects can be requested at gabriolalions@gmail.com or check out How We Help
Your support is invaluable to us, thank you again!
Carol Martin, Secretary
Gabriola Lions Club
August 17, 2020
---
Lion Dixon Kenny Awarded
Judge Brian Stevenson Fellowship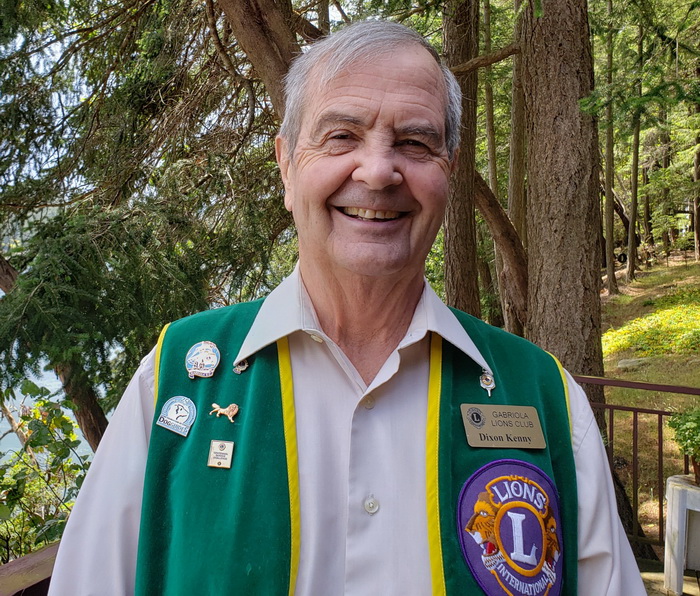 Heartiest congratulations to Lion Dixon on being awarded the prestigious Judge Brian Stevenson Fellowship. See his citation Here. (Photo Lion Carol Martin)
---
Cutting Broom at the School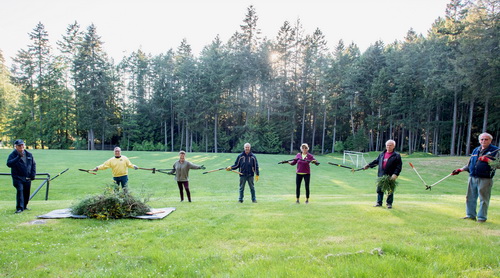 Lions physically distancing during a work party to cut invasive broom at the Gabriola Elementary School on 14 May 2020. (Photo DB)
---
Lion of the Year
Carol Martin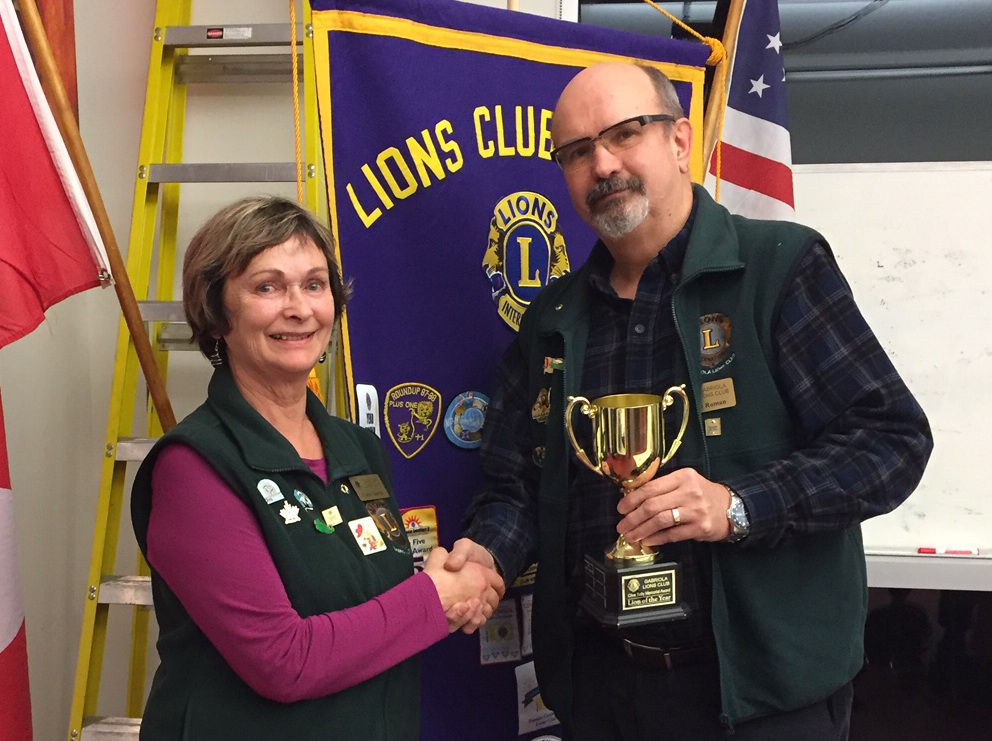 Heartiest congratulations to Lion Carol Martin for having been chosen by her fellow Lions as 2019 Lion of the Year. Carol has done a stellar job as club Secretary, a pivotal and most challenging job in the club. Shown is Lion John Roman, 2018 Lion of the Year, presenting the trophy to Carol. Well done Carol!
---
Long-Term Lions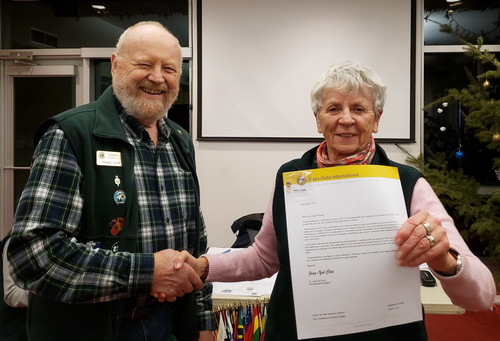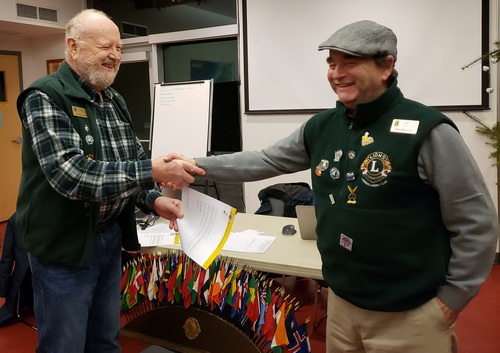 January 13, 2020 Lion Olga Korinek (upper photo) and Lion Paul Kuszyk (lower photo) receive Milestone Chevron Awards from President Doug recognizing Lion Olga's 20 years of service and Lion Paul's 15 years of service.
---
Pancake Breakfast Crew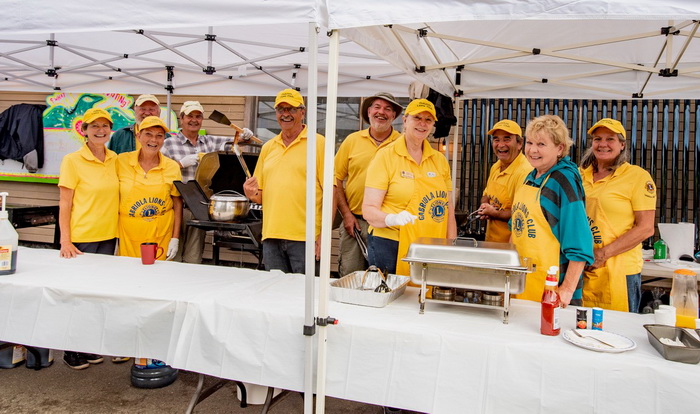 Lions get together at the Commons for a pancake breakfast fundraiser at the Culivate Music Theatre Art Festival. Here Lions Anne, Doug, Kathy, Dixon, Larry, Jon, Sharon, Paul, Miriam and Betsy are ready as the day-one breakfast crew. (Photo: DB)
---